A GREAT ADDITION FOR CARRYING & ORGANIZING GEAR
The Summit Stuff Pocket is an all-purpose accessory pocket that can be attached to any of our Summit Packs. Constructed with a combination of our 50D Dyneema® Composite Hybrid material and our hexagonal grid mesh, it offers extra storage space to carry water bottles, snacks, clothing or other gear. It's 7" by 14" and attaches to the daisy chain with split bar sternum buckles.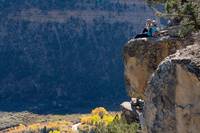 FEATURES
External Pockets:7" x 14" Size Adds Storage to Your Summit Pack

Top Closure:Shock Cord Drawstring

Top Compression Straps:Shock Cord Included For Compression or Attaching Gear

Buckles/Bungees:Sternum Split Bar Buckles Attach Securely to the Daisy Chain on the Summit Pack

Construction:Dyneema® Composite Fabric with Nylon Mesh

Compatible With:Summit Pack
Featured Product Reviews
Perfect Fit...
... in all ways. attaches better than most add-on pockets, and is very efficient in design--good at a catchall for things to chuck in last minute and also secures wet gear well
Verified Buyer
Great Addition to the Summit
Great addition to the Summit Pack. Prefect for easy access to water bottle, rain coat etc. I use the additional daisy chain to fit a small packing cell and a s-carabiner.
Verified Buyer
Great Add-on!
Adding this stuff pocket to the Summit Pack was a great addition. This add-on made the Summit Pack much more versatile. I highly recommend this add-on if you plan to but the Summit pack.
Verified Buyer
SPECS & DIMENSIONS
MaterialsDCH50 + Mesh
Internal Volume440 cu. in. | 7.2L
Weight0.21 lbs | 3.4 oz | 96g
Dimensions7" x 14" | 17.8cm x 35.6cm
Made InMexico
Features
External Pockets:7" x 14" Size Adds Storage to Your Summit Pack

Top Closure:Shock Cord Drawstring

Top Compression Straps:Shock Cord Included For Compression or Attaching Gear

Buckles/Bungees:Sternum Split Bar Buckles Attach Securely to the Daisy Chain on the Summit Pack

Construction:Dyneema® Composite Fabric with Nylon Mesh

Compatible With:Summit Pack
Product Video
FREE SHIPPING ON ORDERS OVER $200