A GREAT ADDITION FOR CARRYING & ORGANIZING GEAR
Need extra, easily accessible storage space for either your Summit Pack? The Summit Stuff Pocket is an all-purpose accessory pocket that can be attached to any of our Summit Packs. Constructed with a combination of our 150D Dyneema® Composite Hybrid material and our hexagonal grid mesh, it offers extra storage space to carry water bottles, snacks, clothing or other gear. The pocket measures 7" by 14" and attaches to the daisy chain with split bar sternum buckle.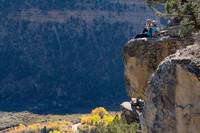 FEATURES
External Pockets:Measures 7" x 14"

Top Compression Straps:Shock Cord Fastener/Compression System

Buckles/Bungees:Split Bar Sternum Buckle

Construction:DCH150 & Flexible Hexagonal Grid Nylon Mesh

Compatible With:Summit Pack
Featured Product Reviews
Great Addition to the Summit Pack... When You Need It
This is a handy and durable stuff pocket. I love using the summit pack because of options like this stuff pocket. It's the perfect addition for when I want to push this pack for a few more days or just need to carry a little extra gear.
Verified Buyer
An Essential Addition to the Summit Pack
If you're planning to use your Pack for day-tripping, or even backpacking, this front pocket is a must: it enhances your pocket-less sack and makes it as useful as a "real" backpack. For city use, you can leave the pocket at home.
Verified Buyer
Perfect Quick Stash Pocket
The Summit Stuff Pocket's dimensions, hyper-light yet strong materials, mesh outer, and shock cord cinching make it an ultra versatile quick stash for wet gear at the beach, layers when hiking or traveling, or a condensation-laden hydration bladder. The uses and convenience are endless.
Verified Buyer
SPECS & DIMENSIONS
MaterialsDCH150
Internal Volume440 cu. in.
Weight0.21 lbs | 3.4 oz | 96g
Dimensions7" x 14" | 17.8cm x 35.6cm
Made InMexico
Features
External Pockets:Measures 7" x 14"

Top Compression Straps:Shock Cord Fastener/Compression System

Buckles/Bungees:Split Bar Sternum Buckle

Construction:DCH150 & Flexible Hexagonal Grid Nylon Mesh

Compatible With:Summit Pack
Product Video
FREE SHIPPING ON ORDERS OVER $200