Vertical Logo Tee
Premium cotton/poly blend that stands up to consistent wear without sacrificing fit or feel.
IDEAL FOR
Achieving Peak Fit & Feel
Representing Hyperlite Mountain Gear
Any Activity
Any Environment
THOSE WHO KNOW WILL KNOW
The logo front and center of the brand to turn to for badass backcountry gear. Easily recognizable amongst the adventure set.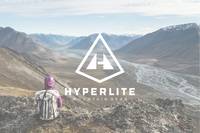 SPECS & DIMENSIONS
Materials60% Cotton | 40% Polyester
FabricSoft cotton/poly blend
StyleCrew neck
Made InImported
Product Video
FREE SHIPPING ON ORDERS OVER $200