Our bushwhacking, no-trail, and canyoneering pack.
The act of creating trails that help people connect places has been an intrinsic part of human behavior from pre-recorded history to present day. For that, we offer a very heartfelt "Thanks!" There are those folks however that would prefer to get to wherever "there" is the hard way, and for them, we offer the NorthRim.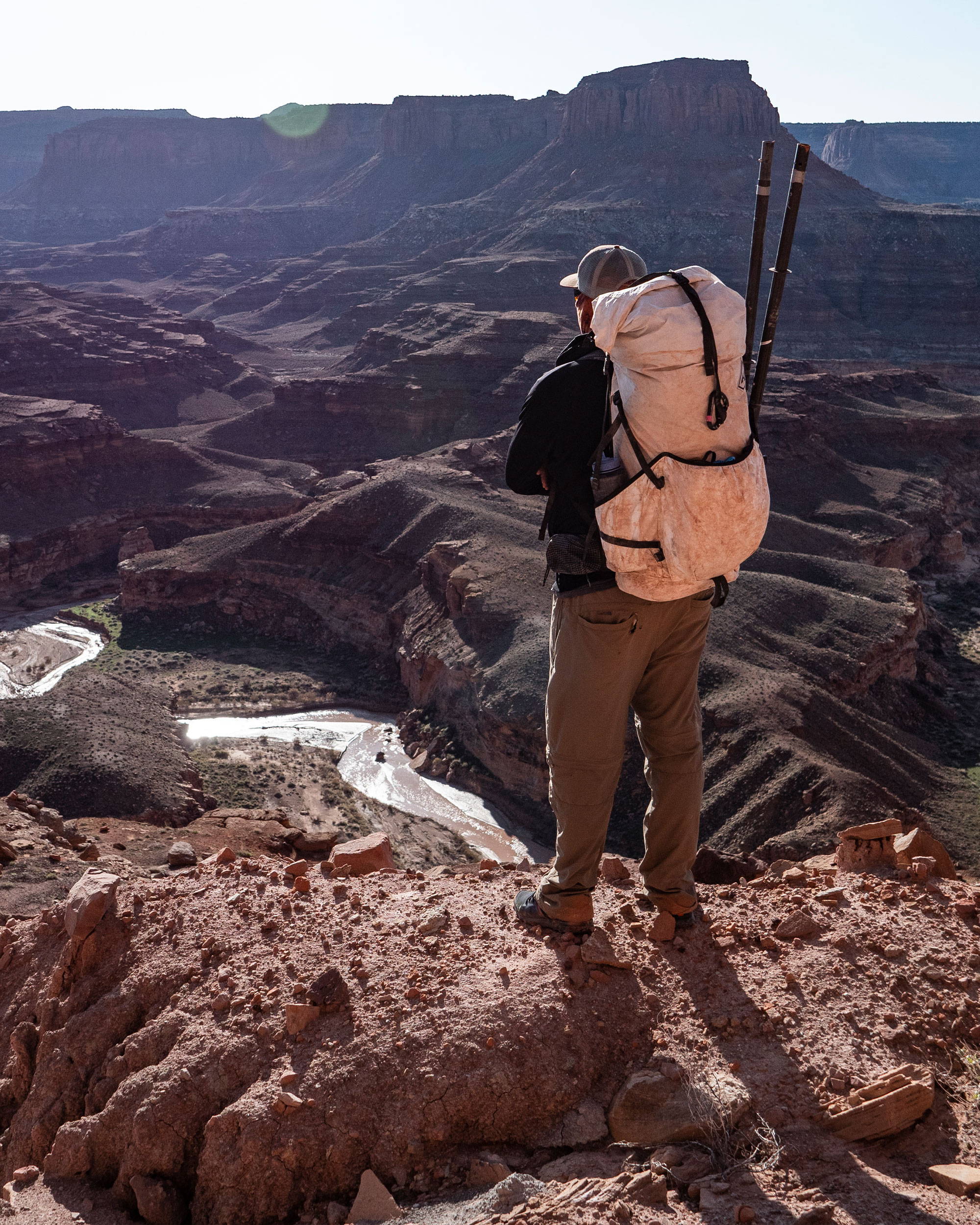 Built for the demands of the remote parts of the Grand Canyon.
We built this pack using our 375-Denier DCHW fabric in the external pockets and high abrasion areas on the bottom.
Pair with our Stuff Sacks for a buttoned up, nearly waterproof kit.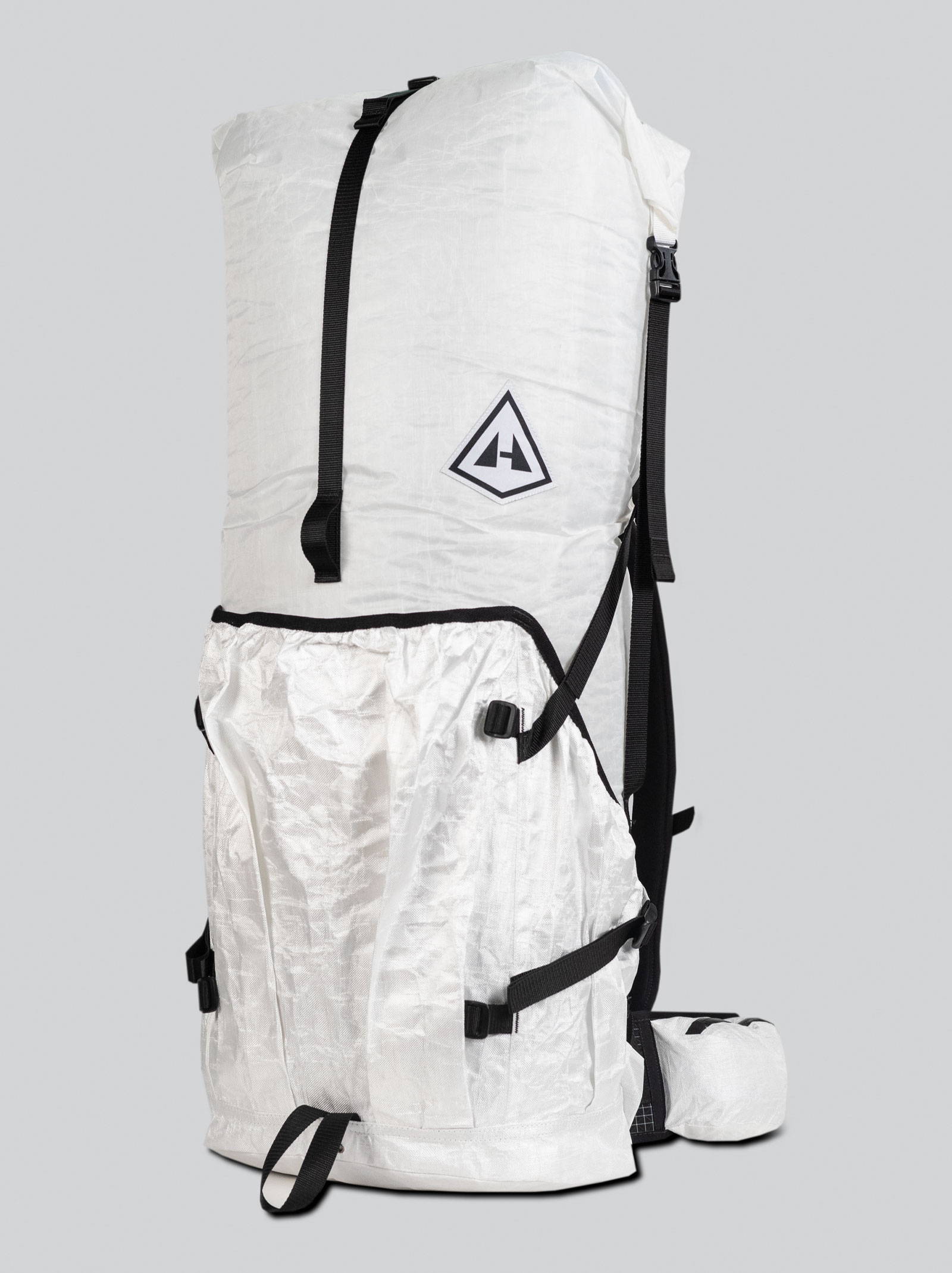 Three external 375-Denier DCHW pockets for added durability in rugged terrain
375-Denier DCHW lumbar panel for added strength to the hip belt attachment points.
Roll-top closure system and four diagonal side compression straps for horizontal compression
Adjustable sternum strap with self-tensioning elastic and whistle
The Northrim is our preferred pack for if the description of the route includes words like off-trail, slot canyon, grate, scuff, Class 4 or 5, harness, belay, rappel, bushwhack, or packraft.
Rocky Environments

Backpacking and Canyoneering

Hayduke Trail

Pack System with Pods, Shoulder Pocket, and Versa

Bikepacking

Canyon Country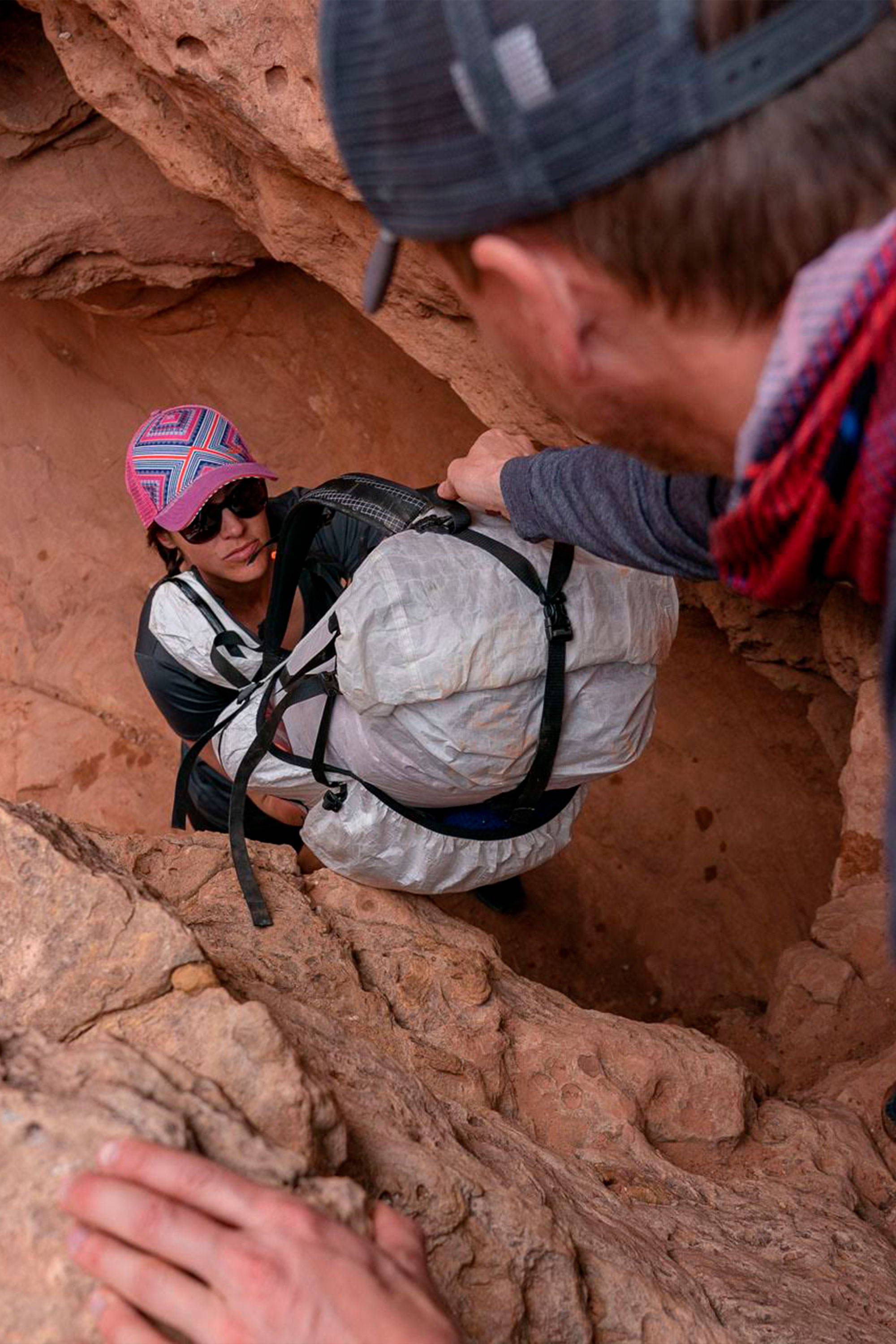 This pack is both very light AND BOMBER!! Just did an amazing 6 day trek deep into the Big Ditch. It was the harshest conditions for a pack that one could conjure up: Cactus, sharp limestone, bush WHACKING and brutal basalt. The pack was roped up, hauled, pushed/pulled in every direction. So very pleased...I want to buy the pack a treat. These Maine folks do NOT f&$k around. Worth every penny.
Colin L.

Big enough to fit enough food and gear to work a 30 day course, and light/compact enough to use it as a summit bag while out. Most comfortable and durable bag I've had yet. The front pocket is better than a bag brain, and doesn't get in the way when I don't need it. Would buy this bag 10 more times.
Kacie P.

This is my third backpack from HMG and I absolutely love it. It is perfect when I need to carry more or a heavier load for a longer distance. I haven't tested the max load capacity yet, but it has no problem handling 50 lbs for days. I would absolutely recommend it
Tor B.

I was searching for a smaller size pack (down from a 70L) when I came across HMG. I was pretty impressed reading about what the offered and the materials they used. I bought the 3400 NorthRim right before a 3 day backcountry trip and immediately put it to the test on the trip. This bag is tough! HMG will be a new home for all my backcountry essentials.
Andrew T.
Suggested Use: Weekend, section, or thru hikes where resupply points are less frequent and/or for equipment flexibility. When the extra volume is not in use, the top can roll down enough to make the overall size of the pack similar to a 2400.
Suggested Use: Four-season, weekend, section, or thru hikes where resupply points are less frequent and/or bulkier cold weather gear is required.
Suggested Use: Bring organizational ingenuity to the insides of our popular packs. Packable, stackable, and some might even say adorable, but when it comes to organization and increased efficiency in the backcountry, our Pods are all business.
Suggested Use: Our take on the timeless fanny pack, with a focus on ultralight weight and versatility. The Versa takes the fanny pack into the 21st Century. Insanely light, modular, and hard to live without.